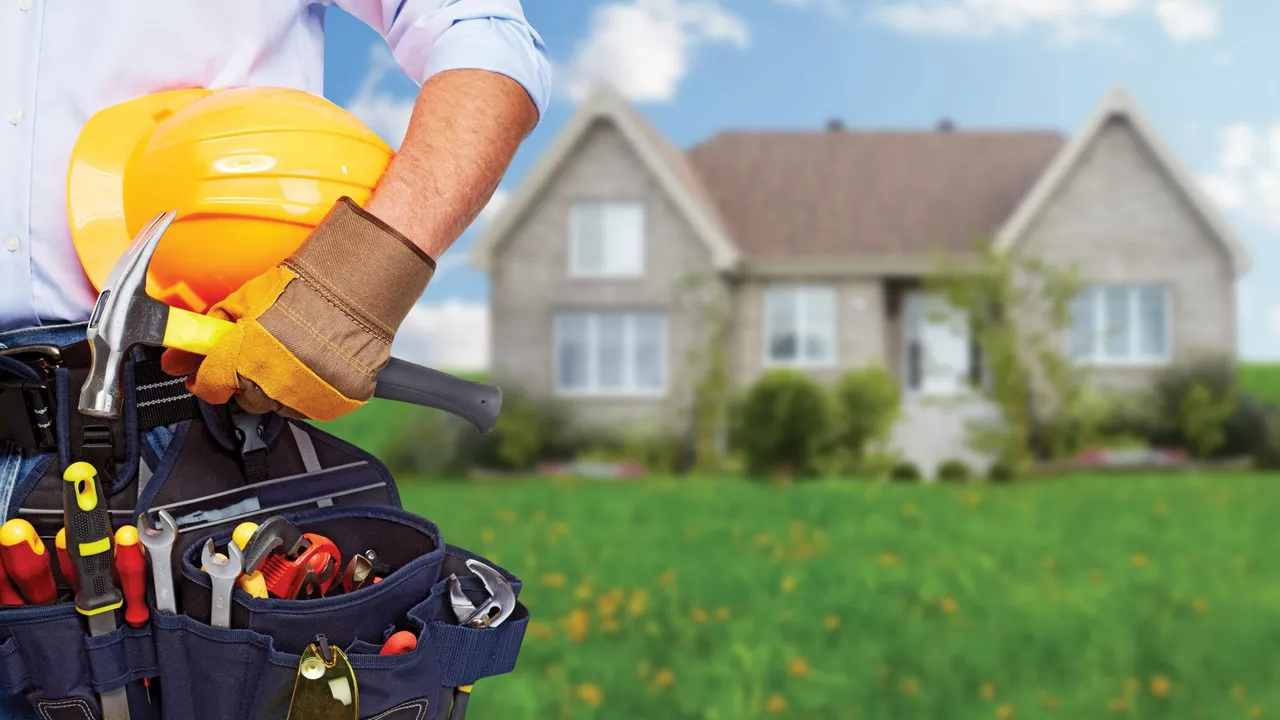 Understanding Home Warranties
Before we dive deeper into the world of home warranties, let's first understand what they are. A home warranty is a service contract that covers the cost of maintaining household systems or appliances. For a yearly fee, the warranty company will pay for repairs or replacements of covered items if they break down due to normal wear and tear. However, it's important to note that not all items are covered, and coverage can vary based on the company and your specific plan.
If you're a homeowner, you probably know that home repairs can be costly. From a malfunctioning HVAC system to a broken refrigerator, these unexpected expenses can quickly add up. This is where a home warranty can be handy. It's a safety net that can help you avoid some of these costly repairs.
The Benefits of a Home Warranty
There are several reasons why taking a home warranty might be a good idea. First and foremost, it offers peace of mind. Knowing that you have a plan in place to handle unexpected repair costs can relieve a lot of stress. Instead of worrying about how you're going to pay for a broken air conditioner or a leaking pipe, you can rest easy knowing that it's covered under your home warranty.
Another major benefit is that it can save you money. If a covered item breaks down, you won't have to pay out of pocket for the entire repair or replacement cost. Instead, you'll pay a small service fee to the warranty company. If you're someone who doesn't have a large emergency fund, this can be a real lifesaver.
What Does a Home Warranty Cover?
A common question many people have is what exactly a home warranty covers. Generally speaking, a home warranty will cover major systems and appliances in your home that are prone to breaking down due to normal wear and tear. This typically includes things like your HVAC system, electrical system, plumbing system, kitchen appliances, and washer and dryer.
However, it's important to note that coverage can vary greatly from one company to another and even between different plans from the same company. Some plans might offer more comprehensive coverage, while others might be more basic. Always make sure to read the fine print to understand exactly what is and isn't covered.
When a Home Warranty Might Not Be Worth It
While there are many benefits to having a home warranty, it's not always the right choice for everyone. For instance, if you have a brand-new home or recently renovated your home with new appliances and systems, a home warranty might not be necessary. These items are typically covered under the manufacturer's warranty for a certain period of time, so you wouldn't need the additional coverage of a home warranty.
Additionally, if you're someone who is handy and capable of doing your own repairs, or if you have a trusted network of contractors, a home warranty might not be worth the cost. In these cases, you might be better off setting aside money each month into a home repair fund.
Choosing the Right Home Warranty
If you've decided that a home warranty is right for you, the next step is choosing the right one. There's no one-size-fits-all answer here, as the best home warranty for you will depend on your specific needs and circumstances. However, there are a few things you should consider when comparing different plans.
First, look at what's covered under each plan. As mentioned earlier, coverage can vary greatly, so make sure the plan you choose covers the systems and appliances that are most important to you. Also, consider the cost of the plan. This includes not only the annual fee, but also the service fee you'll have to pay for each repair or replacement.
Conclusion: Is a Home Warranty Right for You?
In conclusion, whether or not a home warranty is a good choice for you depends on your individual situation. If you own an older home with appliances and systems that are out of warranty, or if you don't have a large emergency fund to cover unexpected repairs, a home warranty could be a wise investment. It offers peace of mind and can save you money in the long run.
On the other hand, if your home and appliances are new or still under manufacturer's warranty, or if you're capable of handling your own repairs, you might be better off without a home warranty. Ultimately, the decision is a personal one that you should make based on your own needs, budget, and comfort level.