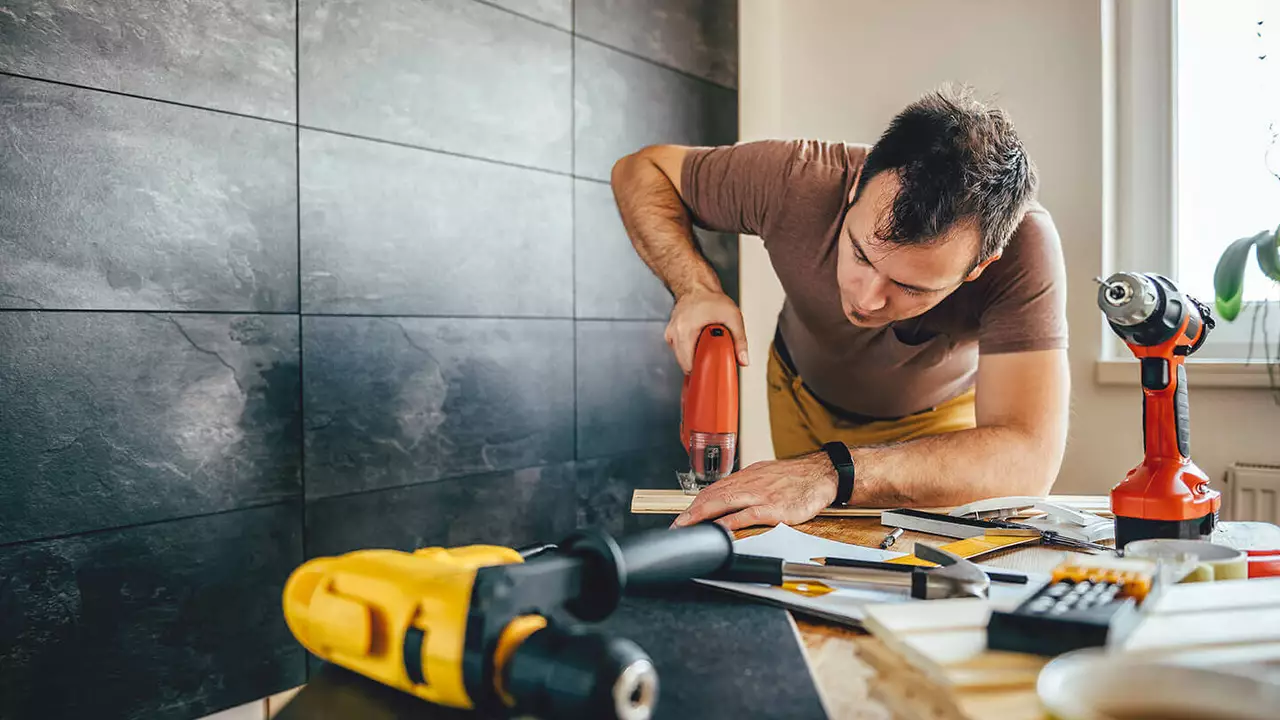 Save Time and Reduce Stress
One of the most significant benefits of hiring handyman services is the time and stress saved. We live in a fast-paced world where time is of the essence. Trying to handle home repairs and improvements on your own can be time-consuming and stressful, especially if you lack the necessary skills or tools. A professional handyman, on the other hand, can complete these tasks efficiently and effectively, freeing up your time for more important matters. They can handle a wide range of tasks, from minor repairs to major home improvements, thus saving you the stress of juggling multiple contractors.
Expertise and Experience
Hiring handyman services comes with the added advantage of professional expertise and experience. Handymen are skilled tradesmen who have spent years honing their craft. They are equipped with the knowledge and experience to handle a wide range of home repair and improvement tasks. Whether it's fixing a leaking pipe, installing a new light fixture, or painting a room, a professional handyman can get the job done right the first time. Their expertise also means they can spot potential issues that may not be visible to the untrained eye, helping prevent future problems.
Cost-Effective Solution
Believe it or not, hiring handyman services can actually save you money in the long run. While it might seem cheaper to try and do the work yourself, the cost of buying the necessary tools and materials can quickly add up. And if you make a mistake, the cost of fixing it can be even higher. A professional handyman, on the other hand, comes with their own tools and can source materials at trade prices. Moreover, their expertise ensures the job is done correctly, reducing the risk of future repairs. So while there may be an upfront cost, the long-term savings can be significant.
Improves Home Value
If you're planning on selling your home or just want to maintain its value, hiring a handyman can be a worthwhile investment. A well-maintained home is more appealing to potential buyers and can fetch a higher price. Regular maintenance and repairs, from fixing leaky faucets to touching up paintwork, can help keep your home in top shape. A professional handyman can handle these tasks, ensuring your home remains attractive and valuable. Additionally, they can also offer advice on improvements that can further increase your home's value.
One-Stop Shop for Home Repairs and Improvements
Lastly, a handyman service acts as a one-stop shop for all your home repairs and improvements. Instead of hiring different contractors for different tasks, a handyman can handle a wide range of jobs. This not only makes things more convenient for you, but it can also ensure consistency in the quality of work. Whether you need plumbing work, electrical repairs, carpentry, painting, or general maintenance, a handyman service can provide the solution. So whether you have a list of small tasks or a major project, a handyman can provide the skills and expertise you need.